Last updated: 20 Nov, 2023
Published on: 15 Oct, 2021
Home2Home For Councils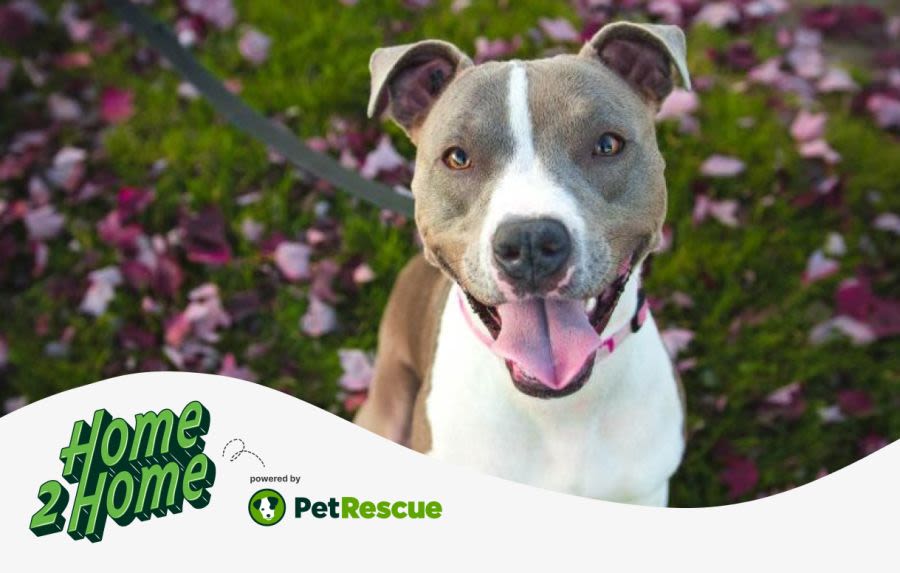 Refer surrendering pet owners to Home2Home
PetRescue's pet rehoming service, Home2Home, gives pet owners the tools and resources to directly rehome their pets without surrendering them.
Your team can direct pet owners to the Home2Home program as an alternative to surrendering, and the experienced PetRescue team will help them to safely advertise and rehome their pets.
The Home2Home program also provides support post-adoption to ensure that the pet is settling in, and offer any advice to make their adoption successful.
How it works:
The pet owner contacts the council to surrender their pet.

If the owner can keep their pet for at least another four weeks, your team can refer them to PetRescue's Home2Home program by contacting home2home@petrescue.org.au

Our team will assist with documentation, listing and managing enquiries until a new home is found for their pet.

Throughout the process, our team will ensure owners are supported in every way.
How your council can benefit from referring pet owners to Home2Home
Rangers, phone staff and your animal management team can offer an alternative to pet surrender enquiries.

Lower impoundment, holding, and care costs

Lower intake numbers and avoid exceeding capacity.

Lighten the workload for the animal care team

Lower euthanasia and its impact on staff
For those in your team who are faced with the often grim realities of surrendered pets, Home2Home provides a positive and proactive alternative.
Find out more about Home2Home.
We never wanted to surrender Earl, but knew that we weren't giving him the best life that he could have. Home2Home allowed us to keep him in a known environment, and not at a shelter where he would have become quite distressed, whilst finding a suitable new home. It took (most of) the guilt out of the process, and also allowed us to know where he has gone and keep in contact with his new owner.

- Feedback from Home2Home Pet Owner
See what pet owners are saying about Home2Home here.
It's our hope that Home2Home will provide an alternative to surrendering and be a game-changing option for councils, shelters and rescue groups who can replicate this model or adopt parts to fit their structures. Find answers to the most frequently asked questions about how Home2Home works, here.
If you have a question, would like to start referring pet owners to Home2Home or want to discuss how to set up an assisted rehoming program through PetRescue, contact us at home2home@petrescue.org.au.
Need help with rehoming pets in your care?
Advertise for free with PetRescue!
950+ rescue organisations across Australia use PetRescue to digitally advertise their pets.
PetRescue's membership and adoption platform is 100% free and utilised by council pounds across Australia to rehome pets in their care. With over 500,000 visitors to our trusted platform every month, your pets get national exposure, and you can easily manage digital enquiries using PetRescue's in-built enquiry system. Sign up here.
Port Macquarie Animal Shelter experienced an immediate increase in adoptions since becoming a PetRescue member:
"What PetRescue has done is reduce the barriers to adoption, including for us as it's free. We've been able to rehome pets to people living several hours away. Some have even been rehomed interstate!"

"PetRescue gives our pets a platform where they are visible, connecting them to literally thousands of people, meaning they have a much better chance of finding a home. It takes just a few minutes to create a listing and we get enquiries straight away. Everyone on the team is thrilled with the success and the community are really supportive and getting behind this too.

- Port Macquarie Animal Shelter
The benefit of a PetRescue membership:
🐾 On average, 137 PetRescue-listed rescue pets are rehomed every day.
🐾 That's more than 4,000 pets adopted every month...
🐾 One pet is adopted every 10 minutes!
Find out more and sign up to become a PetRescue member.
If you have any feedback or queries regarding our Home2Home program, you can direct them to home2home@petrescue.org.au.
Banner image: Charlie, rehomed via Home2Home.