Published on: 7 Sep, 2020
Theme 3 - Keep pets safe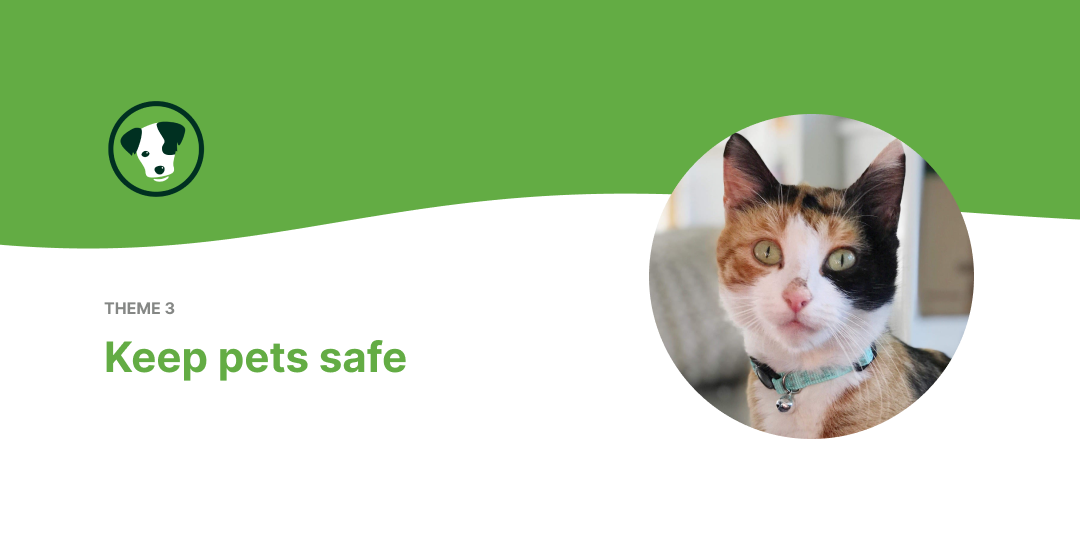 Every council in Australia is required to provide pound services, but there are huge variations between states and territories, and between metro and rural areas. There is no national list of pounds available to the public, and even the very best pound is not a good place for a pet to find themselves.
A lack of consistency, visibility and accountability within pounds makes it difficult to analyse or take effective action to improve outcomes for pets. Data is out of date and not widely available, so even understanding the full extent of the problems is difficult.
There is also a weariness from councils toward those wanting to help. Many have faced backlash from their community due to high kill rates, and mistrust organisations wanting to support change within the pound system.
Can we reimagine the council's role in animal management? Can we unite and empower the council and community to work together? Can we provide tools to support a fundamental change in the operation of pounds?
Issues
There is no national, universal data for pets entering the pound system.

Many rural pounds are unmanned. There are no vaccination protocols and it's easy for puppies to contract and die of parvo whilst in the pound.

If a pet is deemed to be aggressive or sick (eg, be injured), then the pet can be killed on intake without the owner ever being contacted.

Pound intake data cannot be accessed between councils or by the public

A disproportionate focus on public safety and privacy has inhibited innovation in animal management

There's no legal requirement for pounds to publish the number of pets killed.

Rangers are obligated to pick up unowned or semi-owned neighbourhood cats if they receive calls from the public

The continual killing of healthy pets takes a huge mental toll on staff. PTSD is quite common among pound workers.
Opportunities
What measures can be taken to increase visibility and accountability around pound data (and how do we get pounds to engage)

Can we reimagine what the animal management system looks like?

How can we incorporate animal welfare thinking into animal management?

Can pounds take on a new role in emergency care or temporary housing?

Can we redefine public opinion and the animal management process to make it progressive for urban stray cats?

How can we redefine KPIs in rural pounds?

How do we remove barriers of access between council systems and make pet registration details public?

Killing as an animal management tool is no longer acceptable in 2020, how do we communicate this and develop an alternative?

How can animal management be more transparent creating better outcomes for pets?