Last updated: 8 Oct, 2020
Published on: 2 Oct, 2020
And the Pethack 2020 winners are...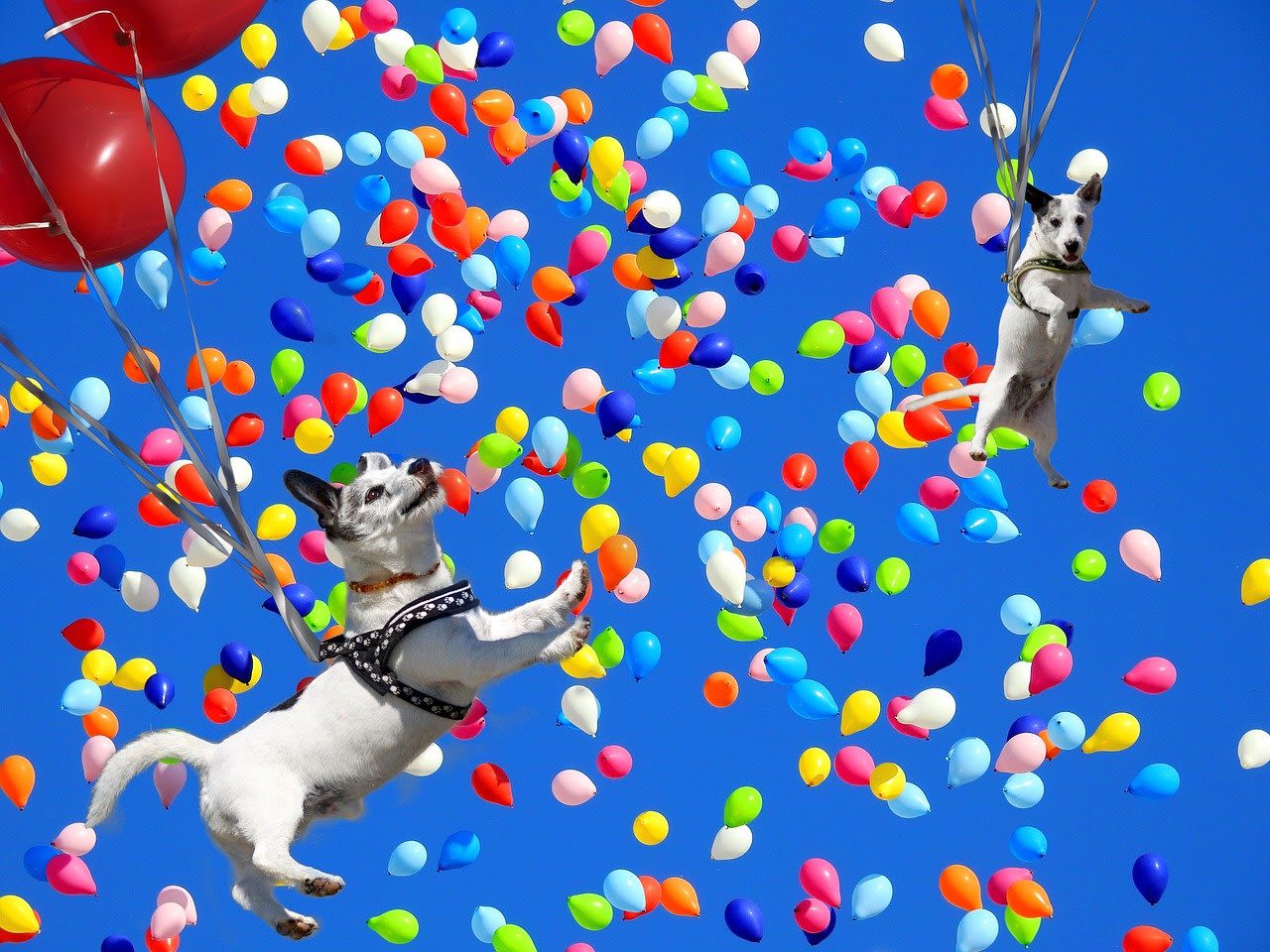 Wow, PetHackers, just wow. We'll forever remember 2020 as the year when more than 100 passionate, pet-lovin' folks joined us at our first-ever public PetRescue hackathon.
Thanks to all of you amazing hoomans for joining our PetRescue community, sharing your time and expertise to help save lives and create a better future for Australian pets!
There was serious gold in every pitch (really!) which we're excited to explore and pursue further with you all. Alas, we only had a limited amount of prizes that we could allocate.
Based off the scorecards and several rounds of reviews by the judging panel, the winning pitches were selected with innovation and implementation in mind.
* Drumroll * Time to reveal the winning ideas! 🥳
Winners - Big Ideas Session (weekday event)
*Unbelievably, there was a score tie for the Big Ideas Session! After hours of deliberation, the judges came to the agreement that both ideas were equally amazing and therefore, we'd have joint 1st-place winners here.
The biggest thanks to Google for extending the prize swag allowance!
🏆 Joint first place winners: The Phantoms and 9 lives (Chips Away)
The Phantoms
Participants: Yin Ye, Estelle Rentsch, Phuong Huynh
Idea: The Phantoms proposed a 'Lost and Found' section on the PetRescue website for their chosen theme - Get Pets Home, Keep Pets Home.
What the judges said:
Team Phantoms had a really good understanding of the problem space and produced a solution that builds on PetRescue's existing infrastructure. They provided a clear summary of the context, approach and solution, using visual examples, and road mapped their solution towards what could be possible in the future as well. With scalable solutions using existing technologies, this pitch solves many of the problems, bypasses an outdated system and places power in the hands of the pet loving community.
A message from the team:
Chips Away
Participants: Gunter Blum, Peter Stewart, Sarah Wilkinson, Tom Sherburn
Idea: 9 Lives proposed a unique approach to microchip lookup and notifications for their chosen theme - Get Pets Home, Keep Pets Home.
What the judges said:
Chips Away is a super comprehensive and interesting idea, and 9 Lives has done a mammoth job and outlined a large level of detail in such a short amount of time. The staged approach was a really great plan and would practically shape to be a 2-3 year type project.
A message from the team:
🏆 Runner up: The Baha Men
Participants: Rob Beckwith, Grant MacDonald, Corey Ginnivan, Jai Mitchell
Idea: The Baha Men came up with the idea to help lost pets reconnect with their owners and help stray cats be identified using image recognition and machine learning for their chosen theme - Get Pets Home, Keep Pets Home.
What the judges said:
A fantastic future-focussed idea using facial recognition and ML technology that was well researched, practical and realistic, as well as being ambitious. There is even the possibility to scale to solve adjacent problems once the core features are in place (such as connecting facial recognition to the microchip database). The mention of identifying urban strays was an extremely innovative part of the pitch and something that could have a high impact on the future of these pets.
A message from the team:
Winners - Weekend Hackathon

🏆 Winner: The Kitty Coders
Participants: Shauna McCormack, Yihan Lin, Lelani Parker, Robin Doherty
Idea: The Kitty Coders proposed the idea for a unique 'Smart trap' that collects data, catches only un-chipped cats, and streams video to a social platform that will promote and fund the trap's use in the community for their chosen theme - Help Urban Stray Cats
What the judges said:
Kitty Coders has really thought the idea through and come up with an innovative solution for many of the challenges within the problem space, such as trapping cats, getting community members to 'adopt', funding models and Snap Cat (a favourite)! This innovative technology could also be used to help lost owned cats, and the trap could be trialled via one of the existing PetRescue pilot programs. This is definitely a first-of-its-kind idea!
A message from the team:
🏆 Runnerup: Team Pawwow
Participants: Yin Ye, Lauren Okely, Max Harper
Idea: Team Pawwow proposed 'Google pets'- an interesting idea of helping lost pets find their owners using Google maps for their chosen theme: Get pets home, keep pets home.
What the judges said:
Google Pets is a well thought out idea that is clearly presented and easy to understand. It's great to see how it makes clear use of existing technology to make the time to market quicker. Identifying the place people go to find answers is a really smart approach and cuts out the need for mass awareness and marketing, as most Australian's will go to Google in the first place. Very creative, great visuals and definitely something we'd love to explore!
A message from the team:
🏆 Award: Outstanding Idea
Team: Puppy Dog Eyes (Big Ideas Session)
Why: A standout pitch that had many of the business bases covered and approached the concept cleverly as a pilot program, identifying key stakeholders to engage. We can definitely see that bringing this program into reality would create a powerful change and it aligns with our objectives in the micro-battles initiative!
🏆 Award: Most Popular Idea
Team: The Baha Men (Big Ideas Session)
Why: A first of a kind innovative idea in the urban stray cat space!
📣 Special Mentions
👏 Team: The Great Catsbys (Weekend Hackathon)
👏 Team: Speckled Eggs (Weekend Hackathon)
👏 Team: Fur-ever Friends (Weekend Hackathon)
💝 Sharing the love with deserving rescue organisations
Thanks to the generous donation from our pawesome partner Mars Petcare, the following rescue groups will be receiving the prize donations won by the winning teams:
Best Friends Felines
Award prize: $4,000
Nominated by: Kitty Coders
Liberty Foundation Australia
Award prize: A total of $2,000 (nominated by two teams)
Nominated by: The Baha Men and Team Pawwow
Second Chance Animal Rescue
Award prize: $4,000
Nominated by: The Phantoms and 9 Lives - Chips Away
We are SO grateful for each and every one of you for making PetHack a reality. Your passion and creative ideas have helped bolster our goals to redefine the future for pets and help further the mission that we started 16 years ago - to ensure every pet in Australia is safe, respected and loved.
In just one week you made us laugh with your hilarious memes, gave us fuzzy feels when you shared photos of your own fur-kids, and made our hearts skip a few beats when you shared your thoughts and ideas to help save more lives 🤩
And an affectionate boop to all our Pethack mentors, judges and the Google team especially Richard Hocking, Michael Scutt, Nerissa Penfold, and Moya Mathias for making this Hackathon a SMASHING SUCCESS!
We want to ensure that you are a PetRescue ambassador for life! In case you haven't already, make sure you subscribe to our monthly digest and get the low-down on how we're pushing forward to turn your vision for a safe world for pets into a reality 💪
Event prizes sponsored by

.
Proudly supported by
.