Published on: 2 Nov, 2021
PetRescue has been recognised as a Winner for Outstanding Achievement in The Australian Charity Awards 2021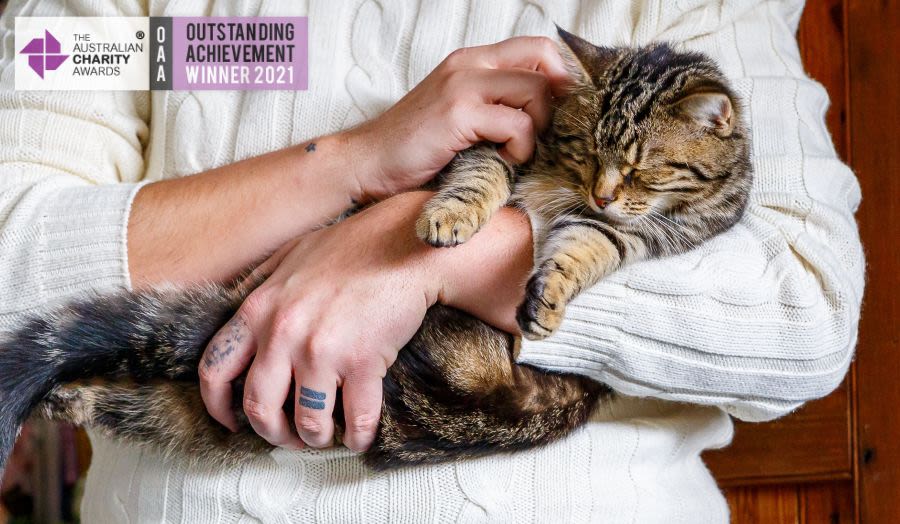 We're paws-itively over the moon to share the news that PetRescue has been recognised as a Winner for Outstanding Achievement in The Australian Charity Awards 2021.
This award recognises charitable organisations that have achieved outstanding results through initiatives that have significantly benefited charitable causes.
Patima (Pats), our MD says:
We're forever pushing forward knowing that there's still such a long way to go until every pet in Australia is safe, respected, and loved, so we're grateful for this opportunity to take a moment to reflect on the progress we've made, the impact we've had, and to celebrate how far we've come.
We couldn't have done this without the support of our pet-loving community of supporters, our major partners, Woolworths Pet Insurance, Mars Petcare, and PETstock, our sponsors, the PetRescue board, previous alumni, advisors, and volunteers, and last but certainly not least, the huge heart and efforts of the incredible rescue community in Australia.
You can learn more about PetRescue's ongoing work in the animal welfare space here.