Published on: 7 Sep, 2020
Theme 4 - Help urban stray cats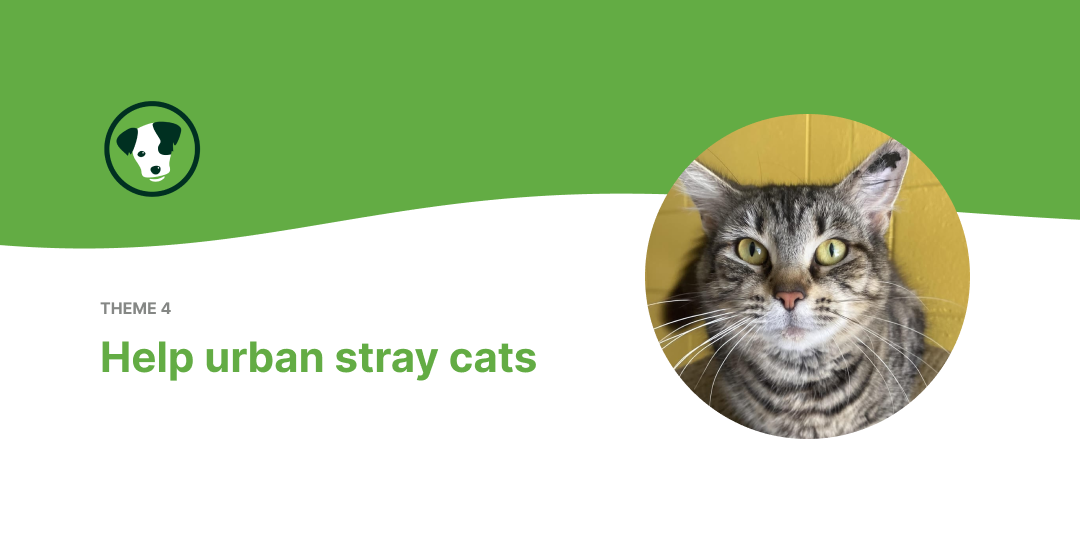 Urban stray cats make up the largest number of pets killed in councils across Australia - an estimated 80,000 every year. The endless killing of healthy stray cats and kittens has a devastating impact on council workers tasked with killing, with PTSD, mental health challenges and burnout all common.
Urban stray cats and kittens brought into council pounds have almost no chance of surviving. They have no owner to claim them and are not given protections within the law. Although they make up around half the cats being taken in by rescue organisations, they do not officially exist in legislation.
It is currently illegal for a member of the public to desex, vaccinate or offer vet care to a stray cat without taking ownership. However, there is some wiggle-room in legislation that may allow these cats to be helped if they can be microchipped with a 'contact person'.

Issues
Urban stray cats are unseen in the community and unrecognised in legislation - but suffer the most deaths in pounds.

Legislation prevents the community from offering care to urban stray cats.

The continual killing of healthy pets takes a huge mental toll on staff. PTSD is quite common among pound workers.

Urban stray cats are often cared for by people who do not consider themselves their owners.

Mandatory desexing, registration, curfew and other 'responsible pet ownership' laws further endanger urban stray cats - as they have no way of compiling.
Opportunities
Can we increase the visibility of urban stray cats in a positive way?

Can we use technology to track numbers or cats in specific areas (and show reductions when desexing programs are in place)

Can we empower community members to become the 'contact' for stray cats their area (Schools, factories, warehouses)

Can we prevent stray cats from entering pound facilities?