Published on: 20 Jan, 2021
In conversation with The Kitten Sanctuary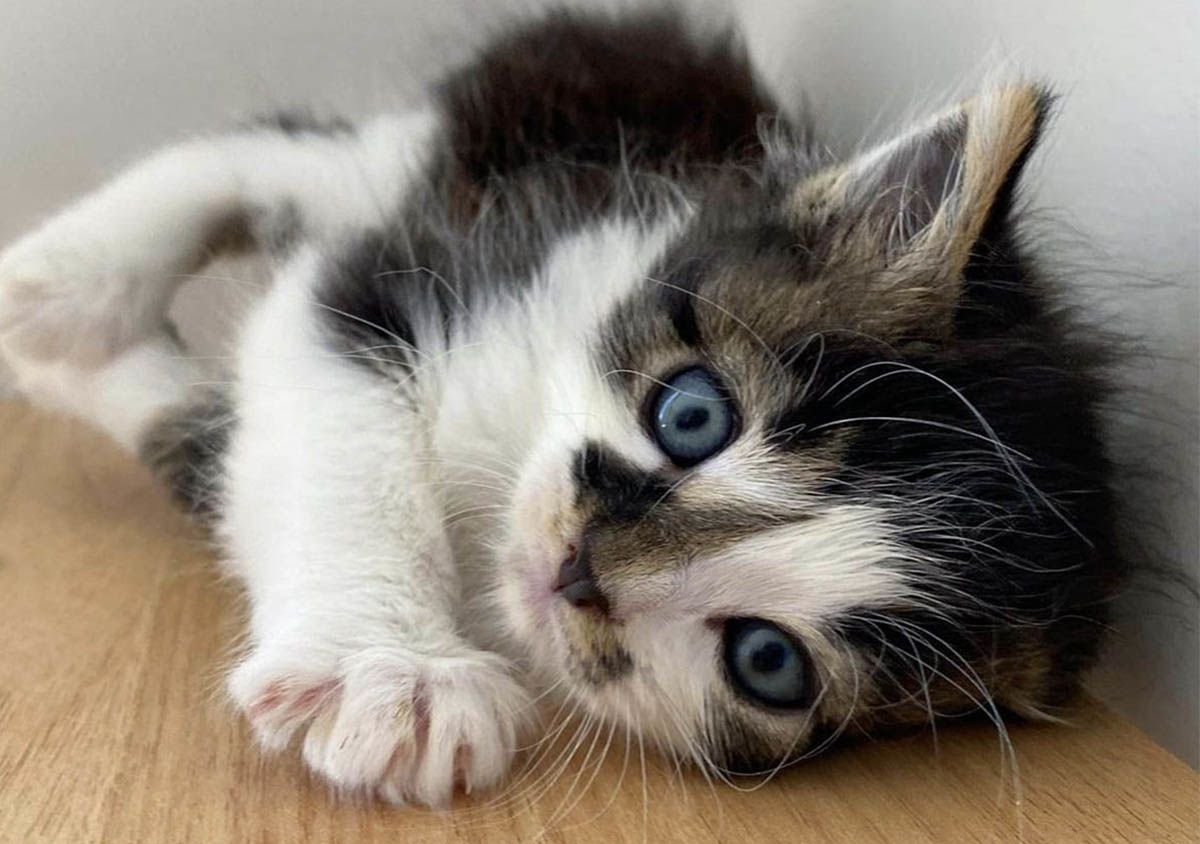 Neonatal kittens are defined as those that are at their tiniest and most vulnerable, i.e when they are just born up to three weeks of age. These kittens are quite fragile, particularly in the first two weeks, so kittens who lose their mothers are not able to provide for themselves and often require round-the-clock care. In 2020 alone, Hills Cat Rescue, one of our amazing member organisations, took in over 30 such kittens—most of whom, unfortunately, could not survive the weaning stage.
PetRescue member rescue, The Kitten Sanctuary, is also raising awareness around neonatal kittens with their amazing efforts in rescuing these newborns, who often struggle to survive the pound system.
We spoke to Amy who is part of the incredible team at The Kitten Sanctuary, to learn more about neonatal kitten care. Here are some of her insights on...
Neonatal kittens that end up in pounds:
I've been specialising in orphaned neonatal kitten care for a few years now and sadly there isn't much available in the way of research and statistics in Australia. What I've noticed is a lot of these kittens that are brought into, and subsequently euthanised in pound or shelter settings, forego the impounding process due to their size and age, and therefore aren't recorded as a 'kill'.
Unfortunately, unless a rescue like ours is contacted and able to help, these kittens do not survive the pound system. They are the most fragile, expensive, and time-consuming to raise, with high mortality rates and require very dedicated and specialised care. With the stray cat problem in Australia thriving, we're definitely seeing more and more litters of orphaned kittens each kitten season.
The level of care required for these kittens:
Compared to older kittens, these teeny tinies require an extensive amount of care and support. When in care here, they're receiving specially made formula every two, three, four, five, or six hours depending on their age and condition via a syringe or bottle with a nipple attachment.
Feeding them correctly is of the most importance - I cannot stress this enough, there have been so many times I've received kittens that have been fed improperly and are suffering because of it (if you find kittens, it's much better for them to be hungry rather than fed improperly!). At that age, they have no gag reflex and without the right training and equipment, it's all too easy for them to aspirate fluids which can quickly develop into a fatal infection.
While in care with us at the Kitten Sanctuary, kittens are also weighed daily to check their progress and to alert us to any warning signs. They require a supplementary heat source that must be maintained up until at least four weeks of age, as they cannot regulate their body temperature whatsoever. Everybody in our team that handles neonatal kittens is trained to be able to tube feed, administer fading kitten protocol, and subcutaneous fluid injections as well as other supplementations, not to mention having the experience needed to be able to pick up on things that most people wouldn't.
Some of the innovative ways The Kitten Sanctuary promotes neonatal kitten care and adoption:
We try to advocate for the tiny lives as much as possible; as mentioned, orphaned neonatal kittens require the utmost care and are of the highest fragility, meaning they're at the highest risk of euthanasia in most environments - we're on a mission to change this! We try to fundraise and raise awareness as much as possible to enable us to save more of these little ones, and recently we've done this by hosting adoption days at our local Petcare 2000 in Taren Point on the weekends, which so far has been incredibly successful and an amazing way of connecting with local communities.
I think people have been really supportive of our organization especially since they can now come down to an event and see us in action, see some of the itty bitty bottle babies that come everywhere with me, as well as some of the kittens ready for adoption and have a chat so we can answer any questions! I also recently spoke at Australia's Future Vets Kids Camp, and we featured on Studio 10 for this event, which was an amazing opportunity to talk about our advocacy and mission, particularly to the vets of the future.
I really hope we get to do more work like this in the future, it's such an important topic to talk about and we had so much fun having an in-person discussion about neonatal kitten welfare. We also have a strict vetting process for all of our adopters, because all cats (but especially hand-raised ones) thrive in an indoor home, as does our local wildlife and fragile ecosystems - so we love to ensure that all of our kittens go to wonderful, safe homes where they can thrive for years and years to come.
💌 Keep up with The Kitten Sanctuary and their cute kittehs on their Facebook and Instagram.
Did you know specialised kitten incubators can be life-saving for newborn kittens? Learn more about how they can help neonates.
Image Credits: The Kitten Sanctuary